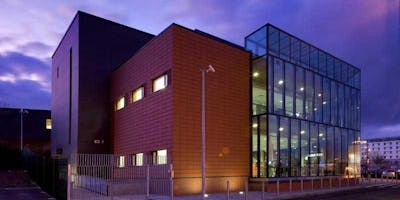 Art Exhibition 'An Exhibition of Paintings' by Barry Dawkes and Eileen O'Sullivan
Saturday, April 6, 2019 at 10:00 AM - Saturday, April 27, 2019 at 5:30 PM (IST)
More Information →
Bishopstown Library :-
'An Exhibition of Paintings' by Eileen O'Sullivan & Barry Dawkes
Two self-taught Artists, Barry Dawkes and Eileen O'Sullivan, are exhibiting their paintings in The Gallery
Barry, who specialises in Watercolour and Pastel painting, is exhibiting Woodland/River scenes, in Soft Pastel; West Cork farmhouses in Watercolour and West Cork scenes painted in Oil using a palette knife only.
Eileen uses Watercolour as her medium of choice, also uses pastels and 
Multi-media.
She has a special appreciation of flowers, paints seascapes, landscapes and is now exploring drawing and life drawing.
Exhibition runs for the month of April
All Welcome
Admission Free